The Colombo International Maritime Conference (CIMC) will open up a new chapter for the maritime industry of Sri Lanka to transit to a new area of focus in developing the maritime economy beyond container transshipment via port of Colombo.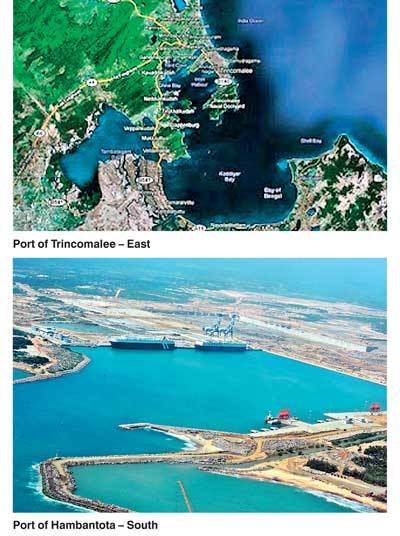 The port of Colombo as the leading transshipment hub in South Asia and ranked within top 30 in the world with world class terminals will have its own challenges to grow and provide more services to shipping lines and regional shippers to satisfy customer needs and to develop new businesses to keep Colombo as the preferred transshipment location in South Asia and support all related logistics services.
The maritime sector combined as at now contributes less than 2.5% to the national GDP as per available data; this is not a satisfactory number. The Minister of Ports and Shipping and the Ministry has set a target for Colombo to be within the top 20 container ports in the world by 2020. Industry stakeholders will support this initiative but we think the Government would want the maritime sector to contribute at least 6% of GDP by 2030, to do this we need to diversify, attract FDI and create the conducive environment for global capital and maritime services to have regional officers and service centres to be located into Sri Lanka.
Hence we now need to look at other ports around the island and increase other maritime related activities to do the needed transformation; a lot of effort is needed by all stakeholders in the sector. In terms of policy and execution Government has a lot to do and the CIMC is the platform we have created to take this dialogue until we achieve targets said chairman organising committee Rohan Masakorala.
Time to utilise Trincomalee
For decades one of the most beautiful and natural harbours of the world had not been taken into consideration for economic expansion; of course the military conflict was the number one issue. Now we have to make a focus as this port is ideally located to service Indian east coast, Bangladesh and Myanmar for many types of shipping services, including bulk and general cargo, it is also ideal for ferry services and cruise and yacht tourism. Trincomalee can be the main service port for industrial and general cargo distribution, ship repair and shipbuilding, dockyard services, ship management and to provide services for ships when they are idling.
Recent visit by Prime Minister to Singapore and seeking assistance to develop Trincomalee port area master plan is a very positive thinking and a step taken by the government, a major port in the east of the country can generate a new employment to the north east of the country.
Hambantota can be transformed
With a proper financial and a marketing plan with investor friendly environment Hambantota can be one of the major ports that industries can be set up and ship operators can benefit to reduce costs in shipping in the Indian subcontinent services. It is paramount that we have to get energy services located in Hambantota, including refinery facility to provide ships with bunkers and in the long run to develop a regional LNG supply location for shipping services as hybrid ships are on design now. Such facilities will have a multiplier effect to the country and the regions shipping industry.
The Hambantota development project was probably more than three decades in the drawing boards and the last regime accelerated the project but they lacked a strategy and proper financial discipline and of course it was proven beyond doubt they did not have a plan either to develop business to utilise the capacity created by the time it was commissioned. The location was always attractive for shipping to be developed, if Jebel Ali port in Dubai in a fishing village in the desert could be transformed into a major shipping hub which is not on the main shipping route, Hambantota should be a location that can be transformed if proper planning and modelling was done and took a step by step approach by the then policy makers.
A good example was that during President J.R. Jayawardena's time the then minster of ports and shipping late Athulathmudali, had a strategic approach to transform port of Colombo into a major container transshipment hub and step by step achieved the desired goal.
The plan to work with China to develop the port that they funded is the correct move, but the government must work with other maritime nations and investors to use Hambantota for shipping and maritime related services as well. The success of Singapore is not only the location and business friendly environment. But its ability to be a major energy supplier and occupy number one slot for bunkering has in turn made it an attractive location for services beyond the ship.
The Colombo International Maritime conference 2016 will discuss issues pertaining to port development beyond the ship to develop new industries related to maritime sector and how the port of Hambantota and Trincomalee can be transformed to attract global companies to develop new business ventures to service the regional markets. For further information on CIMC visit www.cimc.lk.